About Me
Hi, there. My name is Fernanda Oliveira. I am a multidisciplinary designer based in Toronto who loves to design beautiful things. For the past 10+ years, I have been working across different areas of design and using my knowledge to solve problems and create visual solutions that look nice and fresh. My work includes web design, UI/UX design, branding and visual identity, print and editorial design, art direction, social media, and digital marketing.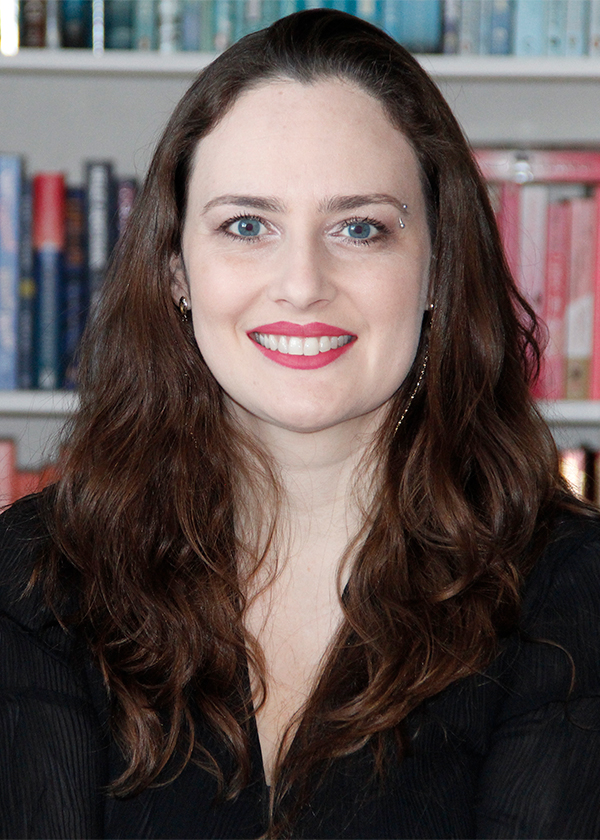 Professional Biography
Designing has been a part of me for a long time. At 12, I learned how to code HTML by myself. I designed and coded my first website when I was 13 — and never stopped doing it. Even before finishing High School, I already knew that I wanted to be a graphic designer. I have always been very creative, and a few of my hobbies on my teen years were writing stories, painting, playing instruments, and creating product catalogues to play with my siblings.
In 2006, I started my undergraduate studies at Universidade Luterana do Brasil, majoring in Design. A few months after enrolling in that program, I got my first internship in a digital agency. Since I already knew how to code, I was able to start my career as a Web Developer, coding pages in HTML & CSS, doing image treatment and cropping product photos in Adobe Photoshop, and updating and managing website content using CMS tools.
A year later, I interned at a sign company that created displays and signage for supermarkets and grocery stores. As a Graphic Design Assistant, I was responsible for editing floor plans and drawing merchandising parts using AutoCAD, creating and editing style guides in Adobe Illustrator, proofreading print materials, doing prepress, and designing graphics for internal communication and marketing collateral.
By the end of the second year of my undergraduate program, I started working as a full-time Web Designer at my university. While working there, I was responsible for coding pages and also designing layouts for websites, ad banners, and email marketing. In 2009, as part of my plan to improve my language skills and gain experience living abroad, I signed up for a work & study internship program and lived in Canada for 8 months. It was an amazing opportunity to learn different skills, meet people from different cultures, and envision the next steps for my career and personal life. Before the end of that same year, I was back in Brazil, and I got my first job as a UI Designer.
At this point, my goals as a graphic design professional were very clear. I wanted to work across different areas of design, combining my passion for web and visual design to translate project needs into beautiful and functional products. At this time, I was working full-time as an UI Designer, creating user interfaces for one of the largest news portal of the country. This was my first experience working with agile methodology and being part of a team that had very distinct roles, working together to reach milestones, deliver solutions that would satisfy goals and needs, and improve the website's usability, visual appearance, and overall user experience.
In 2011, I graduated from my undergraduate program at Universidade Luterana do Brasil (ULBRA) and obtained my bachelor's degree in Design. A few months earlier, I started working as a Front-end Developer at an e-commerce company, being part of a small team that would combine Photoshop/Fireworks, HTML, CSS and jQuery skills to customize templates for online stores using a platform that was developed in-house. During my time with this company, I was able to improve my coding skills to the next level, widen my knowledge using Adobe Creative Suite products, and refine my problem-solving and time management abilities.
After working with HTML & CSS for several years, I was looking to find an opportunity that would allow me to explore my visual design skills, as I had already graduated from my university program the year before. My next job was an user interface design role at a digital agency. Even though this position was a temporary contract, I was able to learn a lot from my team and gain more experience working as a User Interface Designer. In 2013, I landed a role of Web Designer at a small startup that provided front and back end services for other companies and agencies. During my time with them, I was involved in several projects across web design, mobile design, branding, and print.
In 2014, I got an offer to work as a UI/UX Designer at a software company. I was responsible for meeting with clients to discuss briefs and understand projects needs, creating design concepts, wireframes, and visual solutions for several digital products, including websites, mobile sites, admin dashboards, apps, and store kiosks. After a few months, I was promoted and invited to join their "design core" department, a small team of software engineers, developers and designers that would work on conceptual projects and create innovative solutions for the company. At this time, besides from working on several projects for local and international clients, I was focused on deepen my skills and expand my knowledge on visual design, user experience, and usability by attending workshops, lectures, and reading books and articles online.
In addition to my full-time job, I was also attending a postgraduate program at Centro Universitário Ritter dos Reis (UniRitter), in which I graduated by the end of 2015. This MBA program provided me with a better understanding on branding, brand positioning, marketing strategies, and research skills. My final thesis was focused on branding and logo design, and discussed theories about brand perception through visual aesthetics, colour theory, and typography choices.
In 2016, I moved permanently to Canada, and enrolled on a 3-year Graphic Design program at Centennial College. My desire and motivation to improve and learn new skills were always very present in my life. It's a part of who I am. During my full-time studies in college, I held two part-time jobs working as a Graphic Designer. While at these roles, I gained practical experience on print design, social media, and digital marketing.
Before graduating, I had the opportunity to complete my field placement working as a Design Intern at a publishing company, which was something I have always wanted to experience. During those 3 months with them, I was responsible for creating back covers for books based on pre-approved concepts, editing information on jackets and book covers, creating design concepts for e-books, doing image treatment using Adobe Photoshop, and other activities related to publishing and book design.
In 2019, I graduated with High Honours and obtained my Advanced Diploma in Graphic Design. I was still working as a part-time Graphic Designer inside the college, and I was promoted to Lead Graphic Designer a few months later. In this role, I led a team of five junior graphic designers, and was responsible for pre-approving all graphics within the department and maintaining brand consistency across several projects and media. I was also in charge of designing more complex projects, such as wall decals for the office and fitness centres, a bus wrap, annual reports, and an apparel display for the book store.
Currently, I am looking for a new position that will allow me to work across different projects, and use my branding, web, and visual design expertise to create solutions that are effective and client-oriented. This is an opportunity for me to meet new challenges, widen my horizons, and learn new experiences.
Skillset
Excellent time management and organizational skills
Accuracy and attention to detail
Text Here
Text Here
Text Here
Text Here
Text Here
Text Here
Text Here
Text Here
Toolbox